At just 29, Sage Quiamno, CEO & Co-founder of Future For Us, has built a platform of over 10,000 women that advances women of color through community, culture, and career development. But Quiamno isn't just a founder, she's also a storyteller. "I'm a native Hawaiian," she shared with me. "We're oral storytellers. That's how we keep our traditions. It's ingrained into who I am as a person, culturally. I've always taught women of color entrepreneurs to nail down their stories and tell them as often as possible."  
Sage advocates for women of color through 500+ speaking engagements, and as a pay equity expert, has coached around 8,000+ women in five different cities, helping to negotiate $1M  in salary increases and 300 promotions. Did I mention she's 29? 
To say her story is impressive is an understatement. Due to the COVID-19 economic slowdown, Quiamno lost $40K in anticipated sponsorship money for her bootstrapped organization almost overnight. Frustrated with government red tape and the lack of help for small business owners, she blogged about her struggles to find funding and ended up securing $150K in grants in 60 days, including investments from Serena Williams and Vital Voices Global Partnership. I had the opportunity to have a Q&A session to hear and share her inspiring, influential story. 
How would you describe Future For Us? 
Future For Us is a platform dedicated to advancing women of color at work, through community, culture, and career development. In less than two years, I've built a community of thousands of women of color — primarily Black, Asian and Latinx — across the globe. Most members are from the U.S., while we've attracted other women from the U.K. and India to name a few. I co-founded this company a year and a half ago, and it's, it's been explosive ever since.  
Were there certain parts of your professional or personal journey that led to your involvement with the Future For Us? 
Women of color professionals face gender-based bias, racism in the workplace, harassment, are not paid equally, and are not taken as seriously as our white counterparts and white-founded companies. And that's the same journey that I've had. I started in a corporate environment and left because it was a highly toxic environment. I went into the tech and startup space and faced a different kind of toxicity there. It had that "tech bro" culture. So, I decided to leave and dedicate my career to moving women forward. I traveled the country teaching salary negotiation classes, and, after the class, women of color would approach me and say: "Thank god you're teaching this. It's good to see someone like me guiding this and creating a safe space for us to really talk about what's happening in the workplace." Women of color are seen and empowered when they see people like themselves leading organizations or teaching the seminar. It's not just about women empowerment, for women of color, it's about seeing other women of color in leadership positions. Future For Us creates a safe space for women of color who understand each other's stories and challenges. When you've been marginalized, it chips away at your soul and your sense of self. And I think that a community like Future For Us is healing. It's inspiring. It's empowering.   
What makes Future For Us different from other women's organizations? 
Future For Us is for women of color, led by women of color. By offering a platform for women of color, we give women of color leaders and founders visibility in our own community. We also give women of color the skills they need to advocate for themselves in their own workplaces and provide leverage to them so that they can advance their careers.
You have over 10,000 members, and you lost 40K in sponsorship money when COVID-19 hit. Then you ended up winning $150K in grants, including funds from Serena Williams and Vital Voices Global Partnership. What action did you take to drive that growth in such a substantial way?  
When COVID-19 hit, we lost 40% of our expected revenue. We also had our sponsorship dollars cut in half. I knew that women of color would be the most impacted by COVID-19. We're used to this. We're used to having no money. We're used to not having the support or resources. I wrote a blog post about my struggles and applied for over a hundred grants in a week. Our first grant was through Vital Voices. Next was through Serena Williams and Stuart Weitzman for $10K. That's when it really hit me- "okay, Serena Williams is investing in this company. Now we are something to be. Something to take seriously." Not only did they give us an investment, but they also leveraged Serena's media influence and promoted me and Future For Us on her social channels. It's been tremendous in terms of our growth and our influence. ​
That's incredible. And incredible that there are organizations that put forth that investment. What can the tech community do to support and increase awareness of your mission? 
First, focus on the internal world work. It's time for everyone to look internally and analyze their biases. Asking oneself, "how can I as an individual be anti-racist every day?" Second, think about how you are going to amplify and invest in marginalized communities or marginalized voices. What privileges do you hold? What resources do you have? That support could be leveraged best by a marginalized community.
Support and follow Future For Us ​Twitter​, ​Facebook​, ​Instagram​, ​YouTube​, and ​LinkedIn​.  
Subscribe to the Future For Us newsletter via their ​website​. 
Find Sage on ​LinkedIn​, ​Twitter​, and ​Instagram​ to follow and support her mission to advance women of color at work, through community, culture, and career development. 
Interested in hearing more founder stories? Check out our chat with Emtrain's Janine Yancey or learn about Mi Terro founder Robert Luo's journey from being surrounded by buckets of spoiled milk to building a green fashion empire.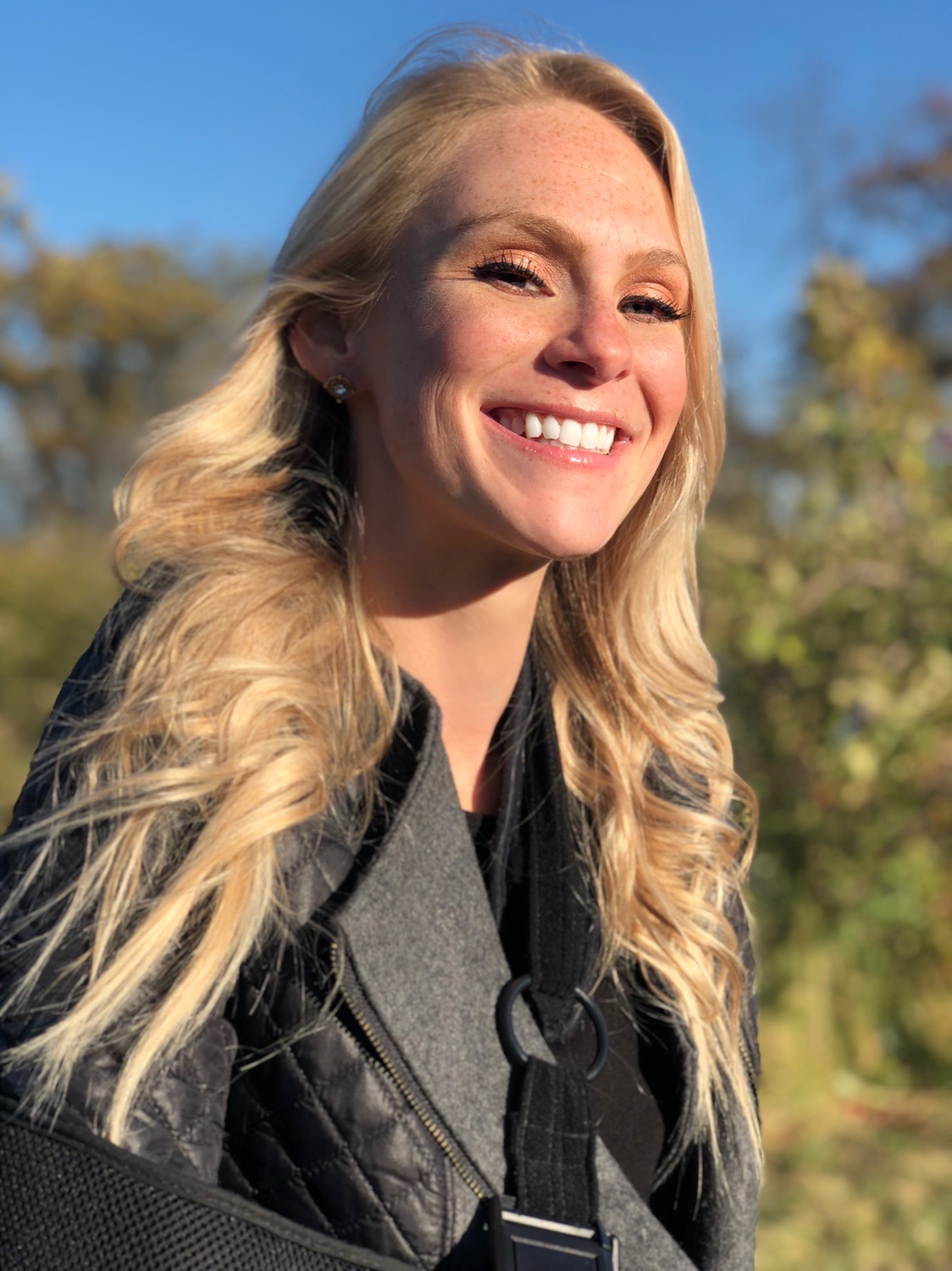 digital strategist | women's entrepreneurship founder | comedy writer
tech & startup expert | fantasy football disgrace | bee movie superfan | LA & MKE