Are you a cat-lover hoping to get meow-ied? There's an app for that.
A dating app that's—wait for it—specifically for cat-lovers.
Sterling Davis says that cat dads get a bad rap. And studies agree with him. In fact, a new study conducted by researchers at Colorado State University found that women are less likely to swipe right on men if they're posing with cats in their dating profiles.
Sterling 'TrapKing' Davis, is determined to change that among other stigmas relating to the animal rescue community. 
But when our video call opened on an insanely fit man with a beard, tattoos, painted fingernails, and a fluffy cat named "Alanis Mewisette" at his side, I was ready to call BS on the whole "cats are affecting my dating life" sentiment. So I stayed—for Alanis Mewisette, of course.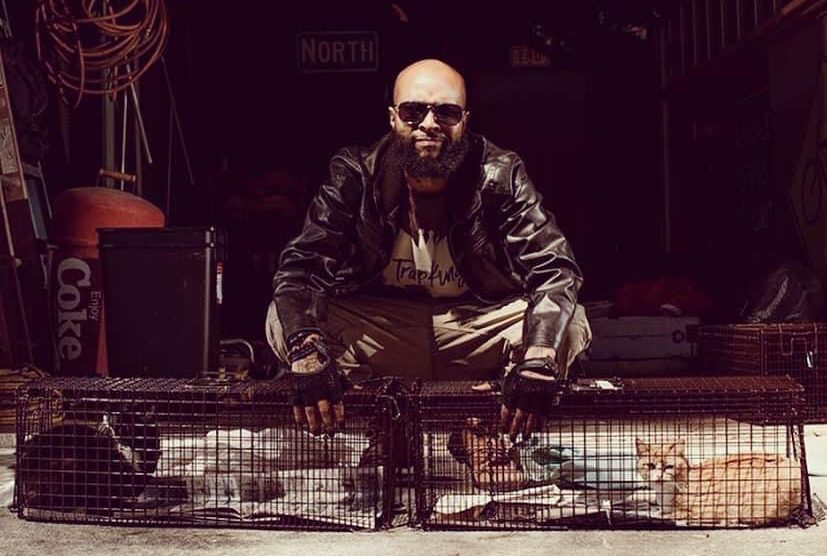 "Guys like me have crazy issues with dating," Sterling told me. "I've had ladies walk out on me. Like the date is amazing, we go to my house, but then they see my cat Rick James walk out and they wanna leave. I've been through that so many times—Tabby Dates is something that breaks those stereotypes."
Tabby Dates is an offshoot of Dig, "the dating app for dog-lovers," founded by sisters Leigh and Casey Isaacson. Tabby is the dating app for cat-lovers. Users can build profiles that show both them and their cat(s). The platform matches users to chat, set up cat-focused dates, and see if they'd be a good match. 
Sterling is the Tabby Brand Manager and Director of Nonprofit and Rescue Integration. "It's a dope thing to eliminate the cat-related issues automatically," he says about the dating app. "If you're on Tabby you're meeting someone else that loves cats. So now when a woman sees Rick James she won't leave." 
It's no secret that pandemic has certainly changed the dating landscape—and it changed how we make and maintain friendships. 
"The Tabby app is just for cat lovers—you can find friends on it too. That's why we have the 'Cat Tree,'" says Sterling.
The "Cat Tree," is a social feed where members can share pictures of their cats, swap tricks and tips from cat experts, and interact with the cat-loving community.
And as far as virtual dating goes, Tabby adds a layer of authentic connection. "What we're doing now is getting back to actual, real courtship," said Sterling. "Getting creative again instead of just, 'Hey baby, let's hook up.' Even though it's harder meeting in person, now we can capitalize on stronger relationships, getting to know each other better and not just random hookups."
But Sterling is changing more than just the "cat dad" stereotype. He's also challenging other stereotypes in the animal rescue community.
And he's committed—the ex-military man even left behind his music career to do so.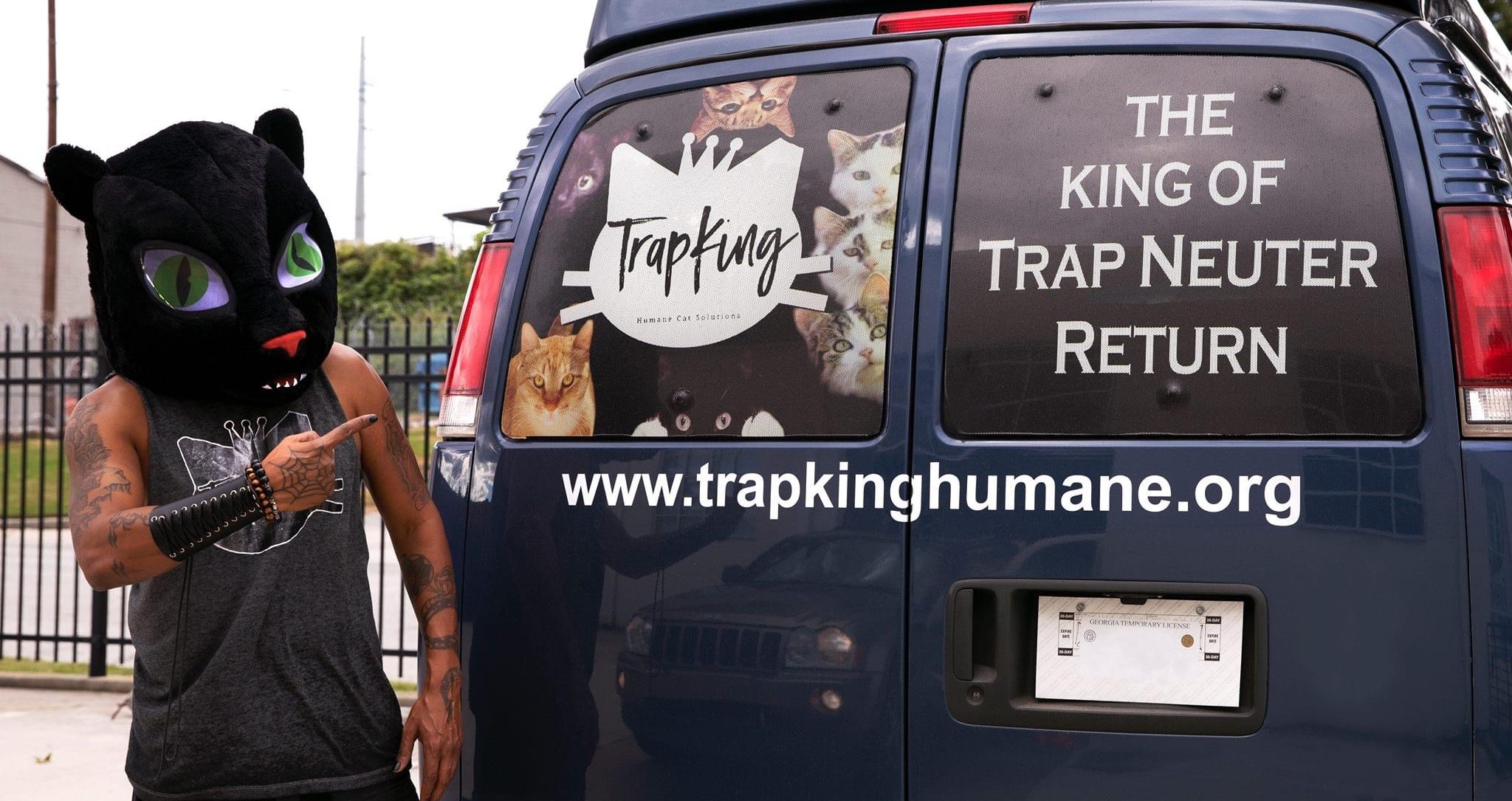 After a gig taking care of cats in-between tours, he decided to leave the music industry to educate and assist communities in Trap Neuter Return (TNR: a method for attempting to humanely and effectively manage free-roaming domestic cats). 
"I saw that, in community cat care rescue, there were no Black people, no men, and only women trained me. I realized 'wow, that's kinda messed up, the cats are missing so much help from different demographics,'" Sterling shared of his initial experience working in cat rescue. 
He called up his buddies on tour to let them know—he was leaving music to go rescue cats. "They thought I was kind of weird for being into cats. But it was something I loved and was passionate about." 
Sterling realized he was changing the way his friends saw cats and cat rescue. "I felt like I could make a difference—I could get rid of some of the hyper-masculinity that comes with men and the Black community when it comes to cats and cat rescue. And I've been doing that for eight years."
And before long, Sterling became something of an icon in the cat rescue community: the Trap King. And in 2017, he started TrapKing Humane Solutions to assist, educate, and service communities to prevent overpopulation and spreading of disease in feral cat communities.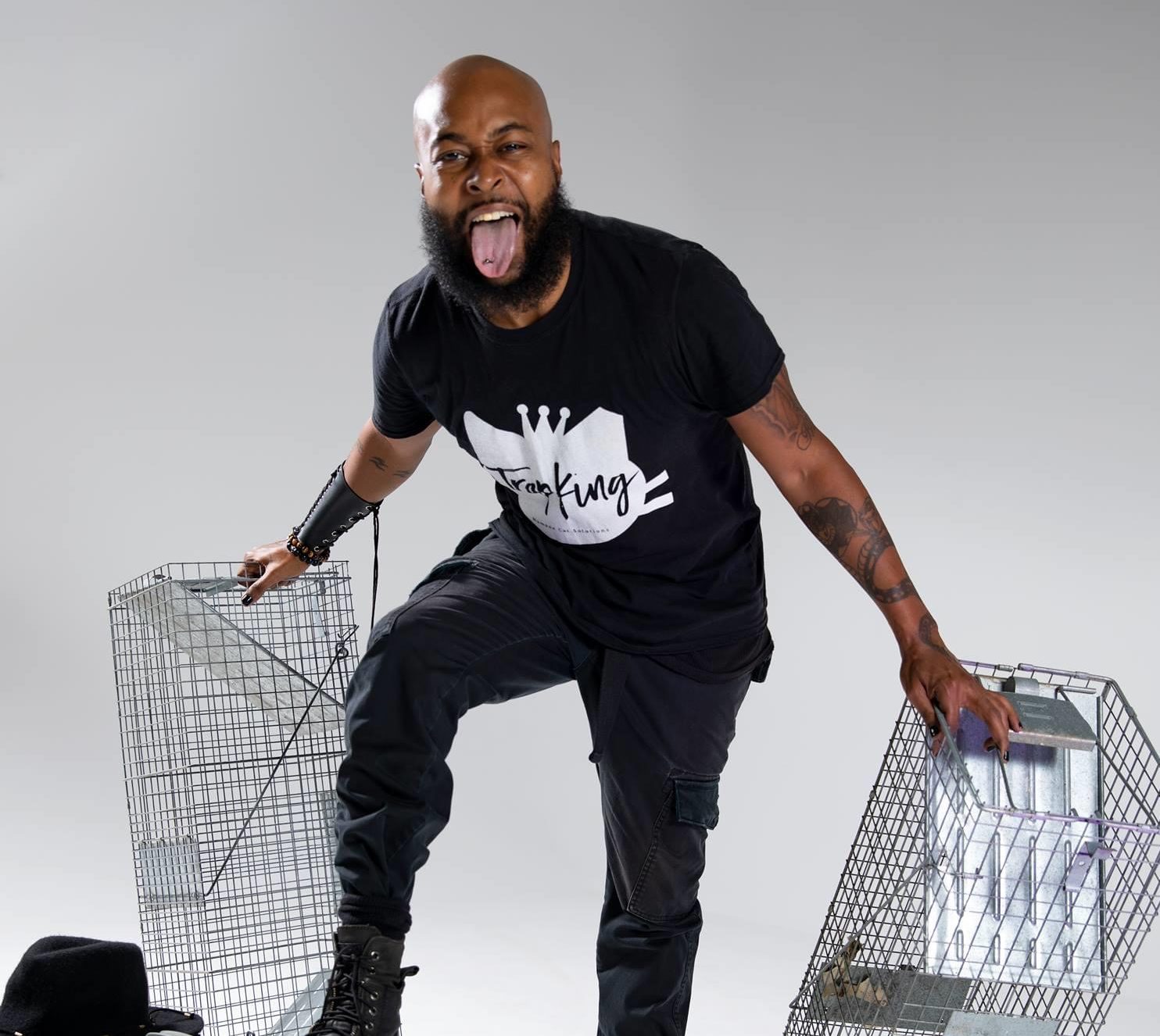 Rescuing cats isn't TrapKing Humane Solutions' only mission. The nonprofit has a mission to change the stereotypes of men in cat rescue and bridge the gap in communication between black communities and animal rescue. 
"One of the main things I'm promoting is diversity and unity," Sterling says while wearing a pink TrapKing shirt. "I'm doing Ink to the People. The pink is for Breast Cancer Awareness Month (October). There are TrapKings, TrapQueens, and TrapKing Pride that I wore to the pride parade. You gotta represent everybody."
To note: leaving a music tour doesn't mean that Sterling doesn't still entertain. He still makes music and records, and actually has a few cat raps. "My love for cats, entertainment, and helping people all came full circle," he said. 
I think he meant literally full circle because his friend Samantha Martin of The Amazing Acro-Cats (Google now and thank me later) helped to train his cats. 
"They do tricks, they ride skateboards, they play instruments," he says, adding "somebody actually called and wanted the Acro-Cats to be in their wedding and stroll down the aisle with the rings."
I fully believe that is going to happen. And I hope the bride and groom met on Tabby.
Tabby is available on the App Store, Google Play, and online at TabbyDates.com. Tabby officially launched its VIP Mempurrship, giving users unlimited messaging, prioritization for content review, and a VIP badge for their profile. They'll also be shown at the top of search and get access to special cat-deals for treats, services, and other gifts for the purr of heart. VIP Mempurrship is $19.99 for one month, $29.99 for 3 months, or $49.99 for 6 months. New Tabby users can get 10% off any Mempurrship by going to signup.tabbydates.com/TrapKing
Support the TrapKing Movement and get a TrapKing shirt on Ink to the People here.
Like what you read? Hear more stories from founders like Leigh Isaacson, CEO + Co-Founder of 'Dig" Dating App, and Noah Gray, CEO & Co-Founder of Onda.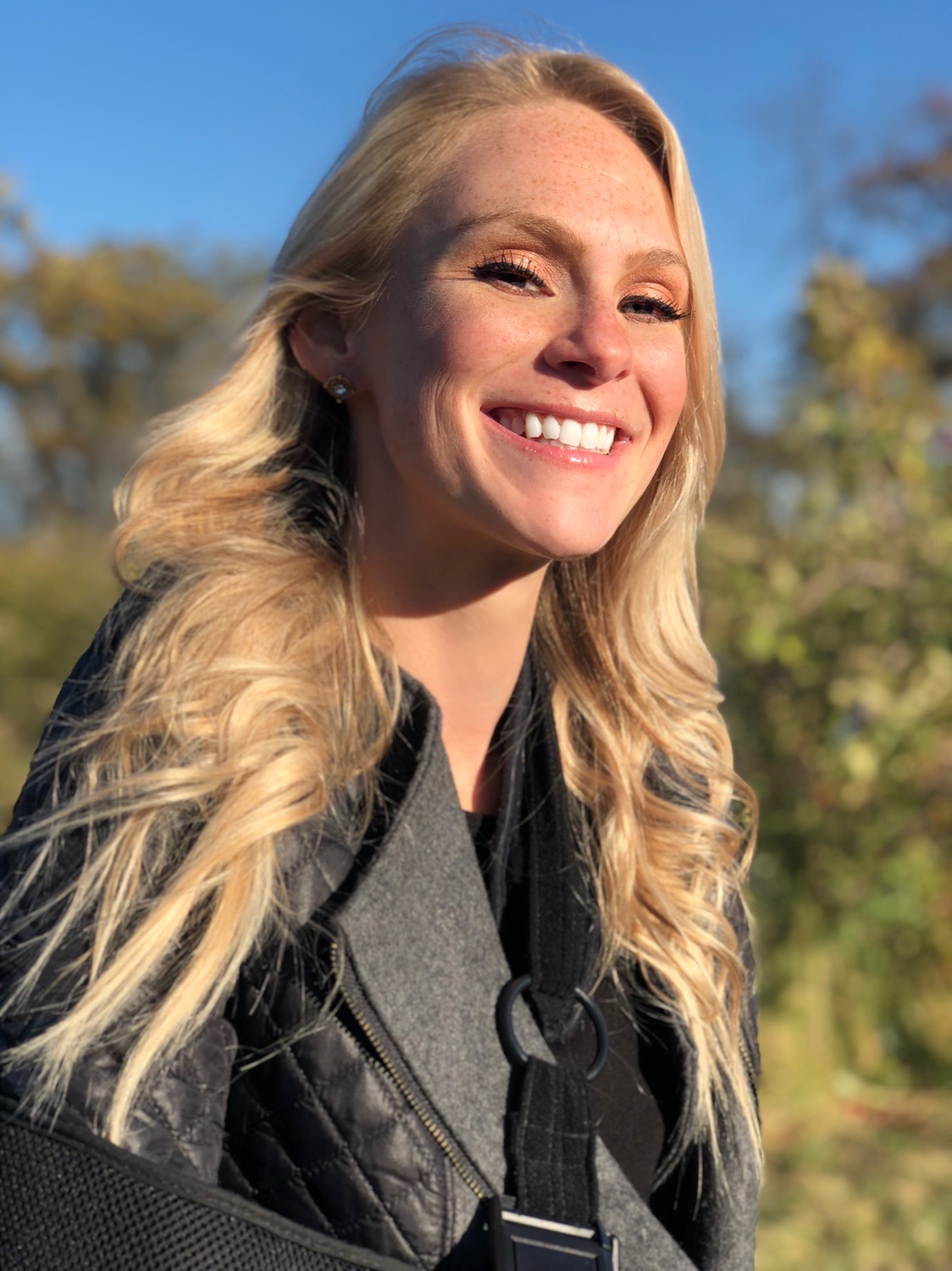 digital strategist | women's entrepreneurship founder | comedy writer
tech & startup expert | fantasy football disgrace | bee movie superfan | LA & MKE