There are over 300,000 certified drone pilots in the United States, and less than 3% of them are women of color and less than 10% are women. But Ernanda White believes we can break the glass ceiling—now. 
That's why she founded Black Girls Drone, an organization that pursues STEAM equality, education, and visibility for underrepresented women and girls in UAV aeronautics drone pilots. White founded BGD to bring awareness, eliminate barriers to STEAM initiatives, and increase exposure to creative opportunities in Workforce Development, Entrepreneurship, and Continuing education.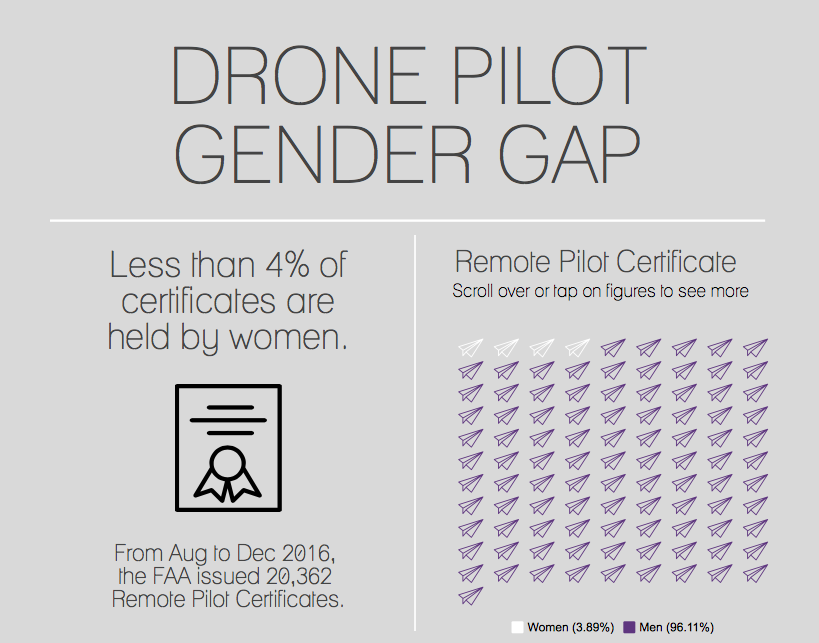 What do drone pilots do, exactly?
At the most basic and broad level, commercial drone pilots fly drones for companies in a range of industries and for varying purposes. Some companies use drones to take aerial photos and videos for marketing purposes, while other companies use drones for aerial surveillance. There are several uses for drones, and commercial drone pilots execute different drone needs for businesses. 
Black Girls Drone
encourages Black women to become drone pilots while closing the gender gap at the same time. 
I sat down with White to hear her story and learn more about the organization making waves in the tech industry.
"I wanted representation. I wanted that visibility that I saw a lack of —for women like me," White first said.
Of the Black Girls Drone program, White says, "We are focused on providing the quality of experience and the visibility for women to get trained in underrepresented and underserved communities to get trained with aeronautical aviation engineering, to become FAA-certified drone pilots."
Founding Black Girls Drone was prompted by a redirection in White's career. Part of her team was let go right before Christmas. "But we must move on," White said of her layoff. 
And move on she did. 
While planning her next move after her layoff, White was asked to give a talk at the Denton Black Film Festival Interactive Expo. She assumed that the subject matter would be related to data analytics, but, instead, it was on tech in relation to robotics and drones. 
"I was always fascinated with flight, aeronautics, and science," said White. "As a little girl, I used to buy the little army parachute men, I loved paper airplanes, and one of my favorite things to do in the summer with my grandparents was when we'd go see the military air show." 
But she felt that her aspiring career goals were often redirected into fields of work more commonly associated with women—like a teacher, nurse, or secretary. All were and still are well-deserving of the title, she noted, but not true to her internal passion. 
And behind her real passion was frustration. While White was steered away from the scientific fields, boys with similar interests were encouraged to pursue studies in STEAM.
Connecting with the other women at the Denton Black Film Festival Interactive Expo sparked White's desire to research the gender gap for women and women of color in the drone industry—a multibillion-dollar industry. 
In January of 2020, White partnered with the Drone Racing League and started a virtual drone camp. Immediately, women were interested. "I knew it was a product-market fit right away. People were even interested in paying for it to pursue opportunities in the technology space and enter a new career pathway," said White.
Then, COVID hit. 
"We weren't sure what we were going to do next. We'd even gotten invited to South by Southwest. I had a meeting set up with Target. We were planning to go into three school districts to give workshops. We started to think, we've done this before. We've just been faced with this. With my recent layoff, this feeling was very fresh for me. And I realized, it's a time of resilience for me. It's a time for us to think about what's next and look at what we have now," said White of the turbulent time. 
What was next? "We found opportunity in the chaos," said White.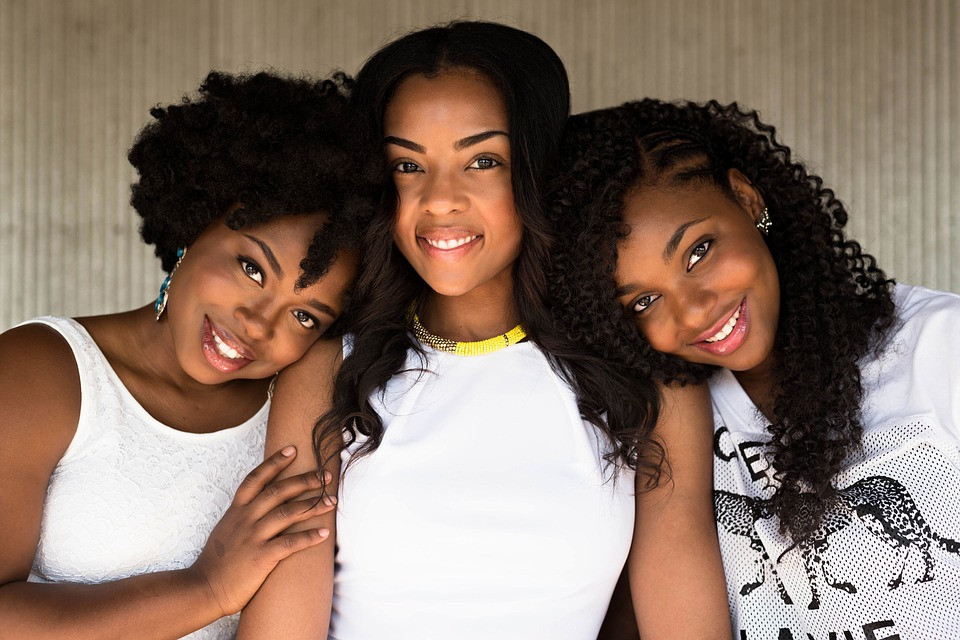 Like millions of other entrepreneurs, founders, and startups, she had to pivot. She knew there were more opportunities and reached out to potential partners and sponsors, and attended as many virtual events as she could. 
"I knew I didn't have a camp like mine. I went to girl scout camp. I went to church camp," said White when asked what drove her to success during an unprecedented time.
"We were able to secure our summer serve over 15 girls globally with our virtual STEAM learning camp. We've talked about leadership, entrepreneurship, coding, and drone technology. And we had it all virtually from June 15th through August 11th," says White. 
The program gives women an understanding of the career pathways in aviation, aerospace, and aeronautics—careers that might otherwise feel inaccessible, COVID, or NO COVID. 
"We went on virtual tours. We went on virtual field trip tours and the drone camp too. So we went to the Frontiers of Flight Museum, the Stafford Air and Space Museum, the Smithsonian National Air and Space Museum, the White House. 
The girls learned coding in Python and Java, they designed digital comic books, they built a chatbot and gained hours upon hours of more technological education spanning all of STEAM. 
What's next for the program? A mobile app aiming to educate women from ages 16 to 24 on technology skills. And White continues to scale out for the future. 
We're in accelerators—Microsoft's Female Founders School, AccelerateHER, A Texas Woman's University Center for Women Entrepreneurs & Stoke Incubator Program, and Y Combinator Startup School.
"We're planning strategically, and we're also waiting and watching how we use our resources, our time, and how we build relationships with partners that share our same initiatives," White said. 
And they're currently in a program that does just that, Redemption Bridge—an organization that helps citizens returning from incarceration and kids that have parents who have been impacted by incarceration. "We're helping them get trained into living stable jobs, like drone pilots, of whom the average salary, a minimum is $50,000/year." 
"We're finding the socioeconomic inequities that exist in those disproportionately affected communities," White said.
Black Girls Drone has raised, to date, $30,000 in in-kind donations, grant support, and sponsorships. And they're still raising for working capital operations. 
When asked what she would tell her younger self, White said:
"You don't have to be into 'the trend.' Do something that you're passionate about that motivates and inspires you. Pay attention to that. Because people can get you off track sometimes. But it's not their vision. It's yours. And that can sometimes be skewed by cultural opinion and gender opinion."
"We're here to do something impactful. And that is to empower, educate, and motivate women of color to join the drone industry," said White.
Ernanda White is nothing short of spectacular. And only someone like her could take a layoff and turn it onto an opportunity for not only herself but for women everywhere.
Chatting with Ernanda White, CEO & Founder of Black Girls Drone
Click To Tweet
Keep up with Black Girls Drone on Facebook. 
Shop the Black Girls Drone thrift store at the Belinda Gale Collection here. 
Like what you read? Hear more stories from founders like Leigh Isaacson, CEO + Co-Founder of 'Dig" Dating App, and Noah Gray, CEO & Co-Founder of Onda.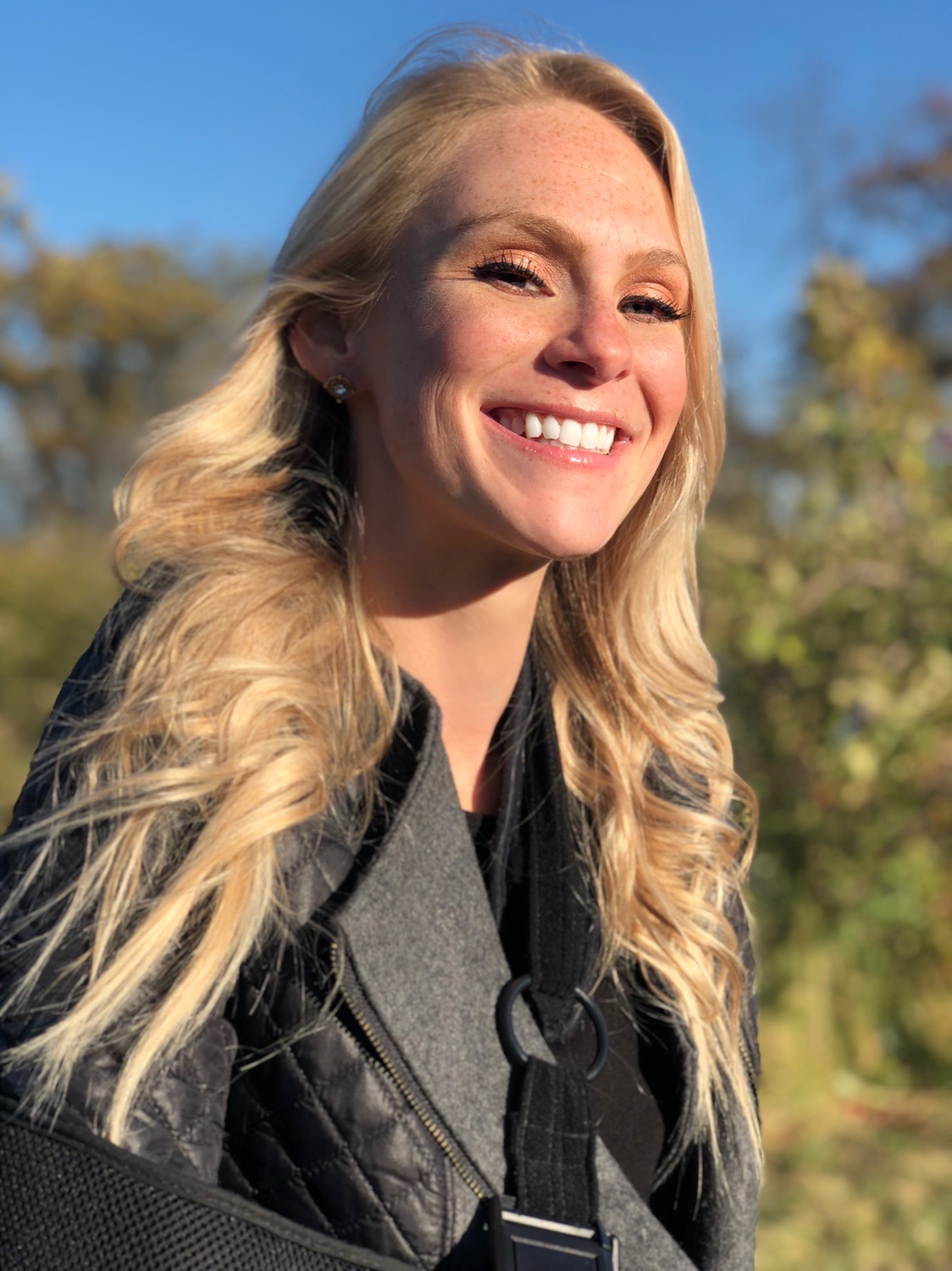 digital strategist | women's entrepreneurship founder | comedy writer
tech & startup expert | fantasy football disgrace | bee movie superfan | LA & MKE