To say Rachael Nemeth has an entrepreneurial and social-impact-minded spirit is an understatement. 
The CEO of on-the-job training platform Opus, recently lead the company to pivot to help frontline workers stay safe during COVID. The platform helped employers send over 1 million messages educating grocery clerks, delivery personnel, and other frontline workers on COVID-19 safety.
An extensive food industry veteran, Rachael has led operations, facilities and people for some of NYC's most respected businesses. She's an alum of Union Square Hospitality Group, Baked NYC, and Hot Bread Kitchen. 
She's also a certified ESL instructor and taught English in kitchens for a decade prior to founding Opus.
I had the privilege of picking Rachael's brain and learn more about her background and Opus' pivot that is now revolutionizing the frontline workforce industry. 
What is your elevator pitch for Opus?
Opus upskills and reskills the frontline workforce with interactive training delivered over text message. We help businesses up and down the supply chain keep their teams engaged, productive, and safe. Employees stack up skills and earn certifications, while managers track compliance and spot high potential team members. 
What problem does Opus aim to solve? What is Opus doing differently from industry competitors?
We help businesses outsource training that is necessary but costly to implement in-house. We work with customers like Luke's Lobster and Google to deliver high-quality, high-impact training through our proprietary technology that leverages text message and WhatsApp. Our tech is mobile-first and builds connective tissue between executives, managers, and frontline employees. We include each of those stakeholders in our product in unique ways so that everyone can benefit from a culture of training. 
Your first course was English-as-a-second-language training. You now offer COVID-19 training for restaurants, manufacturing facilities, and logistics companies. How has COVID-19 affected Opus? 
At the start of the outbreak, it was critical for us to stay mission-aligned and support businesses that employ blue-collar and service workers – frontline employees. We were first to market to deliver multi-lingual CDC and OSHA-adherent COVID training for essential workers over text. This was through our initiative called StopCOVID.co. COVID-19 has devastated the lives of too many people – we are still providing COVID training as a rapid-response solution to keep supply chain businesses and their teams up to speed with knowledge that is changing from week to week. In addition to ESL and COVID Safety, we have hundreds of hours of courses from food and workplace safety to numeracy. 
What is the most critical initiative you are working on now and how do you plan on achieving it?
Customer experience is #1 for us. We're staying more connected than ever to our users to ensure that our product continues to be aligned with their needs.
What has your funding journey looked like?
This summer, we closed a $2M round of funding led by NextView Ventures and Bling Capital alongside our early investors Dan Teran (Managed by Q), Wiley Cerilli (Single Platform), and Ilia Papas (Blue Apron). Making the decision to fundraise is an important one. We're excited to work with amazing humans who are deeply aligned with our vision. 
How has COVID-19 affected your employees' wellness and what are you offering to employees to continue company culture and wellness? 
Wellness must be about both mental and physical health. Spring and Summer were a challenge. We were working remotely as a company for the first time. People on our team got sick and had their families to tend to, as well. So it's about listening and being highly flexible. My co-founder and I dedicate time each week to connect with our people. We've opened up with everyone on a level that I think is unusual. We said, if we can't be vulnerable, then we can't expect our team to be. And that has brought team Opus to a level of transparency, connectivity, and cultural health that's kept us on course if not moved us ahead. 
What's next for Opus? 
We're moments away from launching COVID training that's adherent with 16 state governors' offices. We're also expanding our team in order to accelerate toward our vision to build an engagement platform for the frontline workforce that enhances work value at every stage of life.
What advice would you give to your college self? 
Start a business, Rachael. Now. 
If you could be roommates with any entrepreneur today who would it be?
Ha! Roommates is a big commitment. So…no one. But, I'd go to dinner if Jeff Lawson (Twilio) gave me a ring. I have a lot of respect for the business he has built. He's successfully maintained the integrity of Twilio's brand and mission, even as a billion-dollar company. I think that's pretty special.
Follow Opus on their website, Twitter, Facebook, and LinkedIn.
Follow Rachael on Twitter and LinkedIn to keep following her entrepreneurial journey!
Like what you read? Hear more stories from founders like Helen Chen, CEO & Founder of Nomad Homes, and John Sherwin, Co-Founder of Hydrant.
Stick with us here at StarterNoise to keep up on news, wellness tips, and tech breakthroughs during this crazy time of COVID-19. And get the scoop on the big things, follow us on Twitter and Instagram.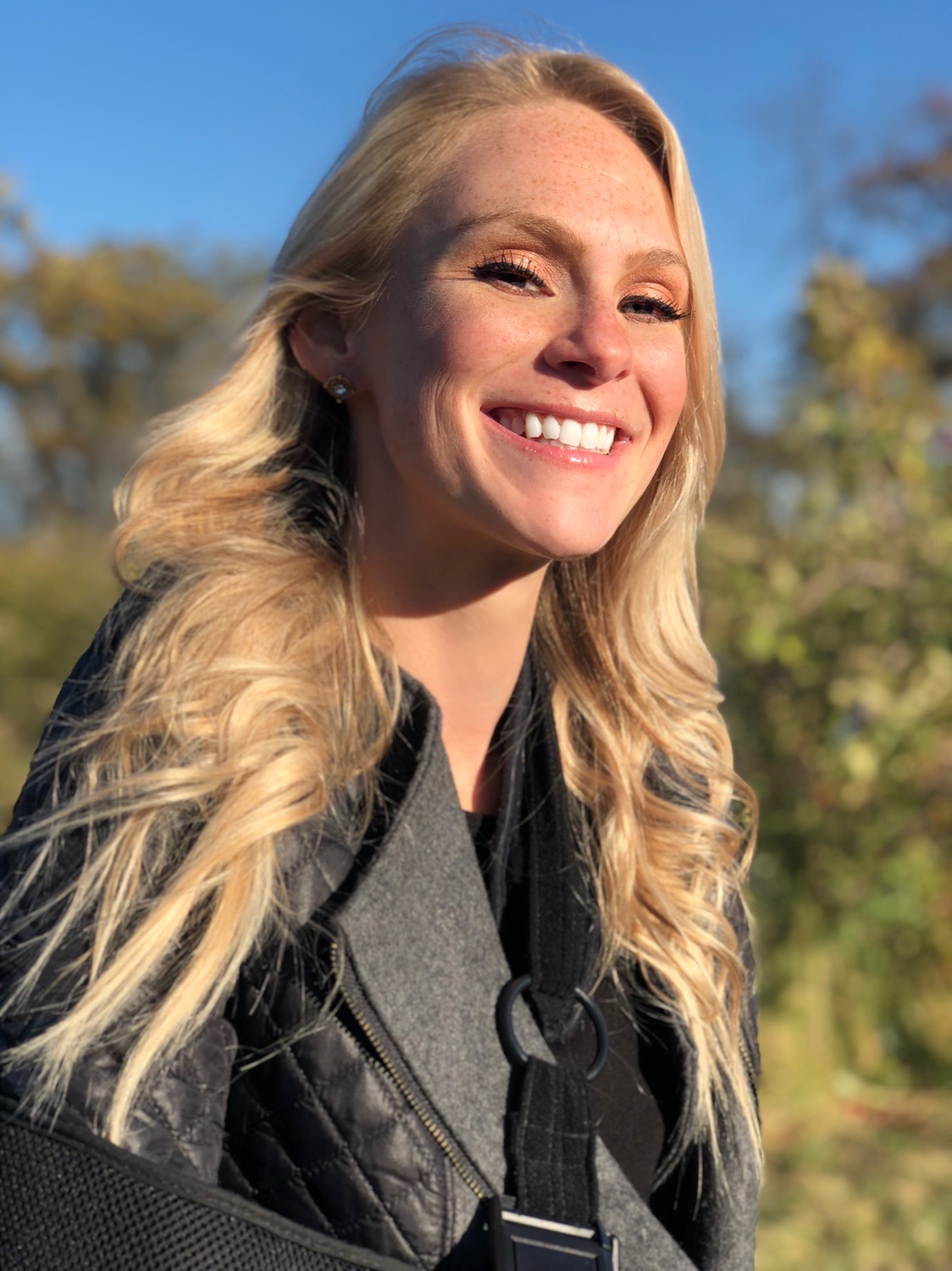 digital strategist | women's entrepreneurship founder | comedy writer
tech & startup expert | fantasy football disgrace | bee movie superfan | LA & MKE